Processing Doesn't Have to be Confusing
Brick and Mortar Store Front?
Online Shopping Cart?
Mobile Processing on the Go?
We've got your needs covered.
No matter what your operation needs dictate, PrimaKeys LLC offers electronic payment system solutions customized to fit your individual needs.
We understand that your customers want all payment options, and you want to keep your customers satisfied. With our systems and solutions – you win on both.
To further explore opportunities associated with our electronic payment programs, visit the links below.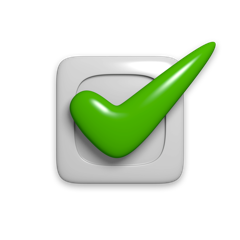 Interested in Seeing What PrimaKeys LLC Can Do for You?
Take us up on our free business assessment – a benefit we provide to prospective members.
We Include:
A review of the five cost centers that typically have inflated pricing, impacting your bottom line
An overview of our systems that can reduce your costs or expand your revenue and profit streams
A tutorial focused on how to effectively read and assess your monthly program bills with an eye towards identifying hidden costs
A business strategy is the means by which it sets out to achieve its desired ends.
If you have been selected for a business audit, here is what you need to know.
Restructuring your company could restore its viability and improve its liquidity position.
Unbelievably Simple, Undeniably Impressive
Managing your business just got easier, thanks to Clover. Clover is a unique business control system designed to:
Create and manage employee shifts and hours worked
View and track inventory levels
Monitor costs and revenues
Easily view essential reporting
Market to your loyal customers
Clover's cloud-based software empowers you to see inside your business and work smarter, even when you're not there. And with the Clover App Marketplace, you can customize your station by selecting the Apps that best suit your business needs.
The Experience – Put Clover to Work for You
Small business owners just like you are already taking advantage of the Clover solution to improve their day to day operations. Take a look at the video below to see first hand how Clover is improving the way you do business.
Sleek design.  Modest countertop footprint.  Endless possibilities.
Designed so anyone is able to complete the setup process in less than 15 minutes, Clover comes ready to go right out of the box. The Clover Station includes a sleek touch screen terminal, receipt printer, and matching cash drawer all designed and engineered to work beautifully together.
When starting your buffet make sure you have a starting point with all your food...